Holbury Locksmith
Local, Independent, Trusted.
Holbury Locksmith Services (24hr)
Holbury 24/7 Locksmith Assistance: Always available, day or night.
uPVC Door & Window Lock Specialists: Expertise in modern locking systems.
Damage-Free Entry: Professional techniques ensuring no harm to your property.
BS-Compliant Lock Upgrades: Enhance your home's security to meet British Standards and insurance requirements.
Car Lockout Solutions: Quick response for vehicle lock issues in Holbury.
Residential & Commercial Services: Serving both homes and businesses in the Holbury area.
Emergency Window Boarding: Secure broken windows promptly and safely.
For immediate assistance 24/7 please use the emergency mobile number: 07453327708
Alternatively KeyWise can be reach from the office at 02381550025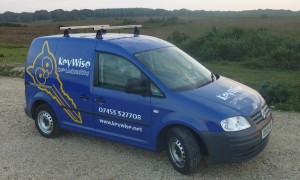 KeyWise – The Holbury's Home Locksmith
KeyWise Locksmith, locally based, stands out as a premier Holbury Locksmith service, providing a comprehensive 24-hour emergency response not just to Holbury but also its neighboring regions. Click HERE to see the areas we serve.
As a family-owned enterprise, we've earned a stellar reputation throughout the New Forest area. A quick search for "KeyWise Holbury locksmith reviews" on Google will reveal our exceptional customer feedback. Furthermore, for your peace of mind, KeyWise professionals are fully CRB checked, and we maintain robust business liability insurance. Our team is trained to the UK's highest standards (NCFE), ensuring every job comes with our guarantee.
Our unwavering commitment to service quality sets us apart. This dedication has paved the way for our expansion, enabling us to bring our competitively priced Locksmith services directly to you.
The KeyWise van is always ready to tackle any lock-related challenge. Whether you're dealing with lost keys, a broken key, or a malfunctioning locking mechanism, our priority is to get you inside swiftly. We always prioritize non-destructive entry methods. Unlike many locksmith services, especially the larger call centers that can mislead customers, we don't add VAT to our charges.
In fact, we're confident in our value proposition and encourage potential clients to compare quotes. We're confident that KeyWise offers top-tier Holbury Locksmith services at unbeatable prices.



Facts about Holbury?
The Reasons why its the home of the Holbury Locksmith.
Gateway to Nature: Holbury's doorstep opens to the New Forest National Park, a realm of ancient woodlands, heathlands, and free-roaming wildlife, from iconic ponies to elusive deer.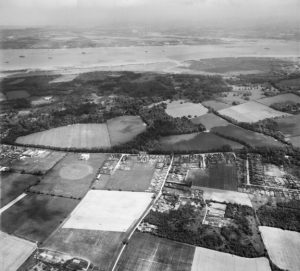 Historical Echoes:
The whispers of the past are loud in Holbury. It's nestled near lands that William the Conqueror once claimed as his hunting grounds, intertwining the village with a tapestry of history.
Balance of Worlds: In the shadow of the vast Fawley Refinery, Holbury stands as a testament to the harmonious coexistence of industry and nature, showcasing the adaptability of the English landscape.
Hidden Coastal Retreat: Just a brief journey from Holbury, the Solent unfurls with its serene beaches and sailing spots, offering residents a tranquil escape from village life.
Community Spirit: At its heart, Holbury thrives on its close-knit community. Local events, shops, and gatherings paint a picture of a village that cherishes its roots while embracing the future.