Lock Replacements
Lock Replacement in Southampton & New Forest: Essential for Home Security
Lock replacements are paramount for ensuring the safety of your property. From varied door locks to window and garage door locks, each serves a unique purpose. At KeyWise, we emphasize the importance of every lock's functionality and placement. With homes and businesses teeming with different types of locks, we have outlined the reasons why replacements are sometimes a must:
KeyWise: Your Trusted Partner
We have built our brand on a foundation of integrity, reliability, and superior service. At KeyWise:
We maintain the highest standard of work, always ensuring customer safety and satisfaction.
Our locksmiths are fully trained, accredited, and CRB checked.
Our reputation shines brightly on our Google+ page filled with stellar customer reviews.
As a family-owned, independent company, we offer a genuine free call-out service. No charge if no work is done!
We always come prepared, ensuring most jobs are completed on the first visit.
Why Lock Replacement?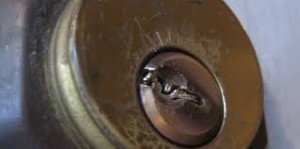 Unknown Key Holders: If you've moved into a previously occupied property, can you be sure no other keys exist?
Insurance Compliance: Check if your locks meet BS3621 insurance standards. These locks, marked with the British Standard Kite, offer enhanced resistance against break-ins.
Incorrect Cylinder Size: Many are unaware of having the wrong cylinder size, risking insurance validity. More than a 4mm overlap from the door exposes the cylinder to snapping.
Broken Key Issues: Given the daily wear and tear, it's no wonder keys snap, often within the cylinder. This mishap can necessitate a lock replacement.


Advanced Lock Technology with KeyWise
Lock technology has advanced rapidly. The Avocet ABS High Security Euro Cylinder stands testament to
this. This lock, which KeyWise ardently recommends: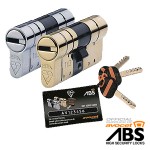 Is nearly impregnable without its specific key.
Requires manufacturer contact for key replacement using personal lock details.
Incorporates anti-pick, bump, snap, and drill features, making unauthorized access virtually impossible.
Always in stock, the Avocet ABS High Security TS 007 s star rating Euro Cylinder represents the pinnacle in lock tech. For detailed information or a competitive quote.
Contact Donald at 07453327708 or 02381 550025. Alternatively, you can email at donald@keywise.net.
Follow Our Social Media Accounts
Facebook
Twitter
Instagram
Contact Us

for a free high quality survey and quotation today!