Home Security
Home Security in the UK with KeyWise
In our grandparents' time, they often left their front doors open even when visiting the shops. Today, however, the emphasis on strong home security is more pronounced than ever.
Rise of Security Needs
Robberies and thefts in the UK have increased over time. As a response, many companies, including KeyWise, now introduce advanced security products at competitive prices. This surge in security solutions not only offers better protection but also makes them more affordable.
Why Choose KeyWise?
KeyWise stands out for its expert advice and thorough security evaluations. We encourage homeowners to ask themselves vital questions:
Is your alarm system easily visible?
Do you keep your curtains drawn frequently?
Are strong, noticeable locks present on your doors and windows?
Do overgrown bushes provide hiding places for potential intruders?
Our team excels at pinpointing these vulnerabilities, and we're on hand to guide you every step of the way.
Services Tailored for You
KeyWise offers a diverse range of security solutions. Whether you need a lock upgrade or consider installing a state-of-the-art intruder alert and CCTV system, we have you covered. Our aim? To ensure you sleep soundly and securely every night.
Learn More with Official Resources
Furthermore, to deepen your understanding of home security, consider exploring the Official UK Police page on crime prevention. It's a treasure trove of insights and recommendations.
Partner with KeyWise for a Secure Future
In today's world, security isn't just a measure; it's a fundamental need. With KeyWise, you don't just get top-notch security solutions. You also get the peace of mind knowing that tomorrow promises safety and assurance.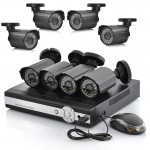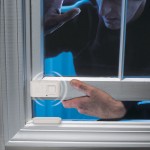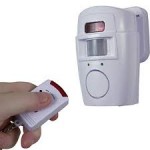 Exterior alarms for gardens and sheds