Exterior security & Padlocks
Padlocks: The Pillars of Security and Choosing Right
In a world filled with security options, the padlock stands out as a simple yet essential tool. But its effectiveness significantly depends on the quality you choose.
The Risks of Settling for Less:
Easy to Bypass: Many generic padlocks can be picked or manipulated with basic tools, barely slowing down an opportunistic thief.
Physical Vulnerability: Such padlocks are prone to attacks from techniques like hammering or using freeze sprays.
Environmental Wear: They can rust or corrode quickly, especially in moist or saline environments, weakening their structure.
Generic Keys: Some cheaper padlocks come with generic key patterns, allowing them to be unlocked with other keys.
Why Opt for Premium Locks:
Discus Locks: Ideal for secure sites like garages or containers, their round shape minimizes exposure, making them almost impervious to bolt cutters. Their design also makes tampering efforts more challenging.
Marine-Grade Padlocks: Essential for places with a maritime climate, like Southampton. These locks resist the corrosive effects of salty sea air, ensuring they last longer and function optimally.
KeyWise: Your Local Security Advisor:
While we don't sell padlocks directly, our dedication to the Southampton community goes beyond products. At KeyWise, we're passionate about security awareness. We actively engage in local crime awareness initiatives on platforms like Facebook and offer personalized advice for anyone who calls.
Our mission is to foster a tight-knit, well-informed community where every member feels safe and supported. So, while you might buy your padlock elsewhere, come to us for the guidance to ensure you're making the right choice.
For local, community-driven security advice, don't hesitate to connect with KeyWise. We're here for Southampton, every step of the way.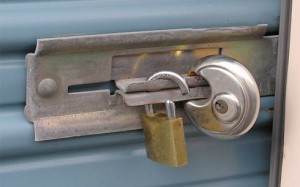 Contact Donald at 07453327708 or 02381 550025. Alternatively, you can email at donald@keywise.net.
Follow Our Social Media Accounts
Facebook
Twitter
Instagram