Safes
KeyWise: Southampton's Expert Safe Specialists
In the thriving heart of Southampton, nestled between the Waterside and the renowned New Forest district, stands a beacon of security – KeyWise. When it comes to safes, our expertise resonates throughout these regions.
Safe Unlocking: Prompt, Skilled, Discreet
Ever found yourself locked out of your safe? Within the protective walls of that vault lie your priceless possessions. Trying a DIY method might result in more harm than good. Turn to our quick response team in Southampton, renowned for their skill in unlocking safes with utmost discretion. Our experts blend years of know-how with the latest tools, promising secure, swift, and confidential access.
End-to-End Safe Installation: The KeyWise Commitment Pondering on adding a safe to your security measures? It's more than a mere purchase. Proper installation, positioning, and anchoring are crucial to its efficacy. At KeyWise, we don't just sell; we guide. From assisting you in picking the right safe to ensuring its foolproof installation, our Southampton team stays with you.
Consultation: Making Safeguarding Simple The realm of safes can be intricate, given its variety and tech innovations. Drawing from our expansive experience and commitment to your safety, KeyWise is poised to offer bespoke recommendations. Be it personal treasures, company documents, or family heirlooms, we'll guide you to the optimal choice.

Why Entrust KeyWise with Your Safe Services?
Rapid Assistance: Rooted in Southampton, with branches extending to Waterside and the New Forest district, we assure speedy service, often within the hour.
Proven Expertise: Don leads our team, each member vetted, insured, and trained to uphold the KeyWise standard of excellence.
Local Trust: Our strong community presence and the glowing KeyWise reviews, reflect our undying dedication to the security needs of Southampton, Waterside, and New Forest residents.
For all your safe concerns, from unlocking to installations, KeyWise in Southampton is the name to trust. With an unwavering focus on security and customer contentment, you're always in safe hands.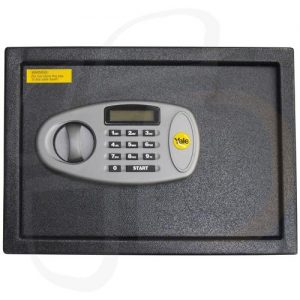 Contact Us here for local quotation and fitting costs.