KeyWise, Your Local Totton & Cadnam Locksmith
Need a Local Totton & Cadnam Locksmith?
Donald at KeyWise Locksmiths stands out as the most dedicated, fully mobile locksmith serving the Totton & Cadnam regions.
KeyWise is your go-to choice for local locksmith services in Totton & Cadnam. Rooted in family values, we infuse a personal touch into every task we undertake. We pride ourselves on offering FREE call-outs and a diverse array of services, With gratitude, we've received over 200 positive 5-star reviews from our local community on Google. At KeyWise, we're genuinely committed to being a locksmith you can rely on.
Why Choose a Local Totton & Cadnam Locksmith?
In Totton & Cadnam, it's easy to stumble upon nationwide services claiming to be local. With KeyWise, what you see is what you get: a truly local, independent locksmith. We're rooted in this community, and by choosing us, you're not only ensuring genuine service but also often finding a more cost-effective solution. We're here for our neighbors.
For prompt, professional, and local locksmith services, Visit or Contact Page or..
Please scroll down to see our services and some interesting facts about Marchwood, Cadnam and Ealing as well.
Locksmith Services in Totton and Marchwood: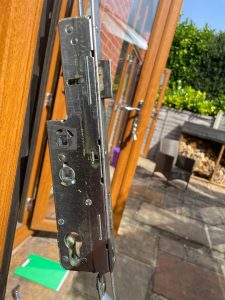 Comprehensive and Reliable
Removal of broken keys
Installation of door chains, viewers, window locks, and more
Contact us at 07453327708.
Certainly! Let's present the information in a more fact-based style while retaining the engaging tone:
---
Totton, Marchwood & Ealing Interesting facts
Ancient Beginnings: Totton's history is vast, with its origins tracing back to the Bronze Age. It stands as a testament to centuries of civilization.
Trade and Transport: The River Test isn't just a scenic beauty; it's Totton's historical trade artery, making the area a bustling medieval trading hub.
Marchwood's Defense Legacy: Marchwood isn't just picturesque; it's pivotal. Its military port has played a crucial role since World War II, marking the area's significance in national defense.
Railway Revolution: Totton's connectivity soared in the 1850s with its railway station, linking it directly to London and accelerating its growth.
Nature's Playground: Nestled between urban life and the wild, Totton and Marchwood serve as gateways to the New Forest National Park, a UNESCO-recognized sanctuary of biodiversity.
Eling Tide Mill: Close to Totton, this working tide mill has been harnessing the power of the tides for over 900 years, producing flour and showcasing the area's innovative spirit.
Marchwood's Maritime Charm: Marchwood's shores have long been a magnet for sailors and yachting enthusiasts, reflecting its maritime heritage.
Community Bonds: The heart of Totton and Marchwood beats through its community. Local events, societies, and a shared history knit the residents into a close-knit tapestry of culture and camaraderie.