Vehicles
Locked your keys in your vehicle?
Have you been unfortunate enough to lock your keys in your car or vehicle of any kind? well at keywise we have a lot of experience with all cars, vehicles and situations.
Are you keys still in the ignition? You may have left them on the seat, or even in the boot. There's is always a solution to your problem though, don't panic. The solutions depend on many different variable, such as were the keys are, what the make and model of your car happens to be for example. That's why its important to call a company that know what they are doing.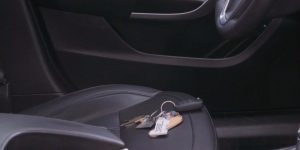 When working with someones car its even more important to be careful. Whether you drive and old van or a Ferrari its our job to look after the vehicle whilst we retrieve your keys. There are many different techniques depending on the situation so its import to call a professional and we couldn't recommend keywise more highly. If you want to check our independent reviews then you are more tan welcome by visiting our google reviews and facebook reviews
If you have any further questions please contact us via any method.
For immediate assistance 24/7 please use the emergency mobile number: 07453327708
Social Media
Email us at Donald@KeyWise.net
Contact Form
Or fill out one of our contact forms and we will get back to you as soon as possible.
Error: Contact form not found.