PIR Security lighting
PIR security lighting is a quick, affordable and secure way of deterring the common criminal away from your home. It could well be the difference from a thief walking away from a burglary and coming into your home while you sleep.
PIR security lights come in many sizes and brightnesses, they require virtually no maintenance after installation and are also great for lighting at night when you come home or if you are putting the bins out for example.
PIR security lighting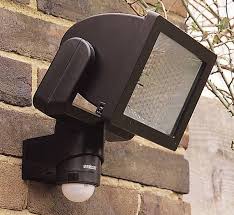 And as KeyWise likes to say "It's not about catching a thief, it's about preventing the theft!"
Examples of PIR security lights
Due to the wide range of PIR sensors available it would be a good idea to Contact Us to discuss your options.
KeyWise will also come and assess your property if you would like a full assessment, free of charge.
Visit us on social media